As with many things in life, there are some recurrences that we just can't escape. One of them being cold and flu season.  I especially dislike this time of year as my oldest son hates to take cough medicine, unless it's a specific flavor; Orange.  Unfortunately for him (somewhat), the medicine that he does like to take is for fever reduction and not for cough suppression.  Go figure.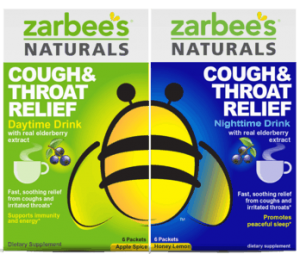 It was with a small amount of fanfare that my wife and I discovered his tolerance (if not appreciation) for Zarbee's cold medicines/remedies.  We hadn't heard of this brand before, nor had we considered purchasing it until we saw a number of great rebates on ibotta.
Yep, we're still using ibotta and it's still working quite well for us, both in saving money and earning us some nice deals on our typical purchases.  This has been a very welcome assist during the holiday season as well.  More money for toys…for the kids.
While I won't get into the entire Zarbee's story, I will say that if you're looking for a new type of cold medicine for your kids, or even for yourself, give this a look. They have both immunization/vitamin "gummies" and honey-infused cough and mucus reducer syrups that pass the "picky kid test" and also do a great job in, you know, handling cough and cold symptoms.
Bring on the deals!
ibotta has a number of rebates on Zarbee's products right now, making it a great time to check this brand out, if you haven't already.
Please join our team!
One of the great features of ibotta is the teamwork bonuses and goal rewards.  This month, there are three $10 bonus levels that can be earned (for a total of $30 in bonus pay) along with a variety of product bonuses when you buy multiple quantities and combinations of select products.
To take advantage of these great money-saving offers, please join my ibotta team and start saving today!