With the start of another school year only days away, it marks the time of year where Lisa and I finalize ideas for Box Tops for Education collection contests for our children's school. She's come up with some amazing ideas in the past, and this year was no exception.
Playing after the school's mascot of the pirate, she created a contest where students collect Box Tops in an effort to move their pirate ship along a treasure map. This is where I get to help out in designing a banner that is hung in the hallway of the school. It's a great way for the kids to see how their class is doing as the year rolls on and, to be honest, it's a fun opportunity for me as well.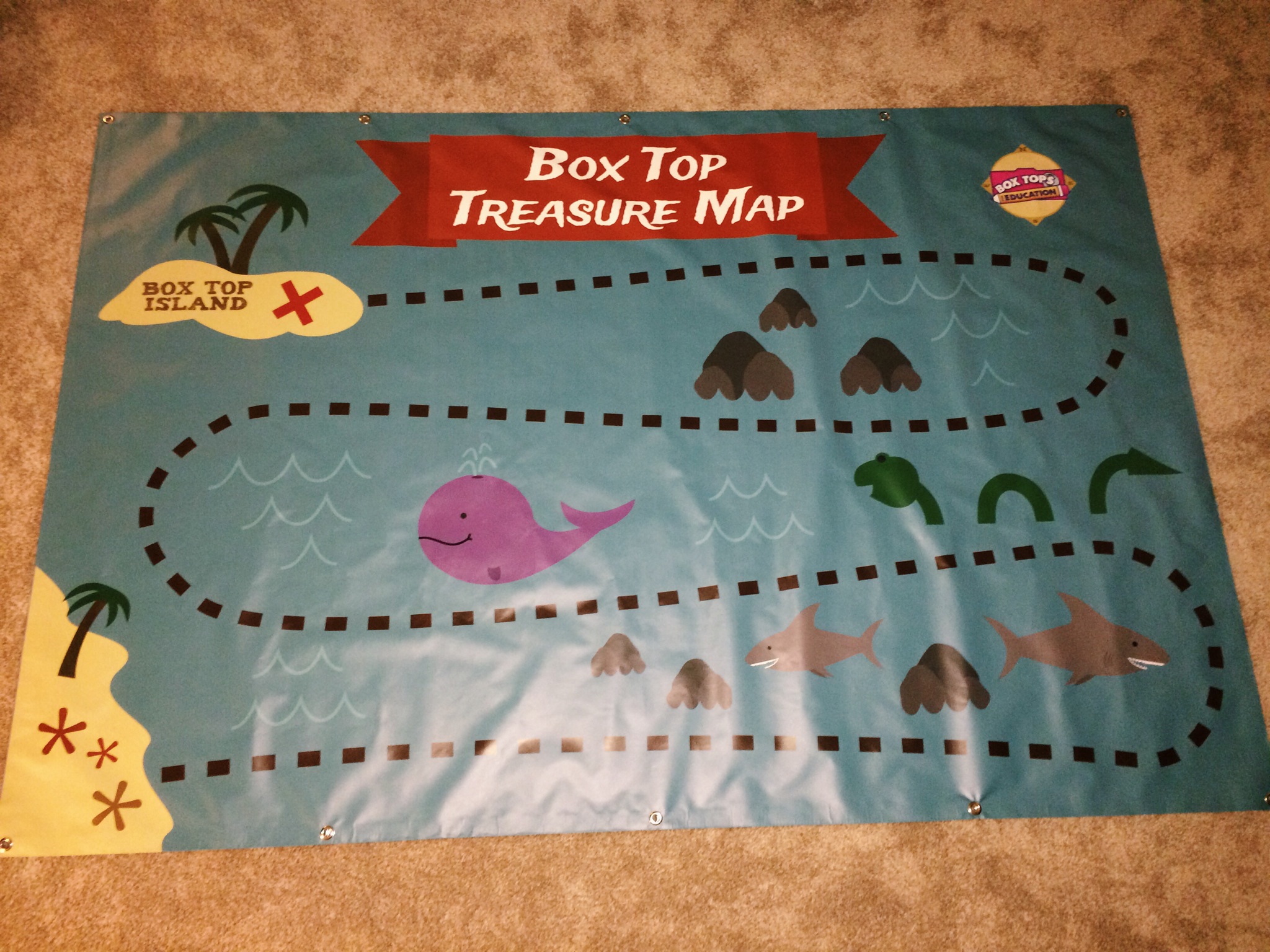 Here's to hoping our program for this year is as successful as in years past!